At Tennoji Chihiro Women's Clinic, our women's health services include OBGYN care from adolescence through to senior years.
These services are provided by OBGYNs, Pharmacists, Certified Nurses, Medical Assistants, and Nurse Practitioners.
Services
PREVENTATIVE HEALTH CARE
TREATMENT OF GYNECOLOGICAL PROBLEMS
FAMILY PLANNING (BIRTH CONTROL METHODS)
EMERGENCY CONTRACEPTION
SEXUALLY TRANSMITTED INFECTION (STI)TESTING AND TREATMENT
VAGINAL, URINARY AND PELVIC INFECTIONTREATMENT
URINARY INCONTINENCE
SEXUAL HEALTH EDUCATION
MENSTRUAL ISSUES
PRE MENOPAUSAL SERVICES
MENOPAUSE SUPPORT
OSTEOPOROSIS SCREENING AND TREATMENT
PREGNANCY CARE
COMPLETE PRE NATAL CARE FOR MED-CAL HOLDERS AND THOSE WHO QUALIFY FOR MED-CAL
BREAST FEEDING SUPPORT & COUNSELLING
PRE MARITIAL COUNSELING AND BLOOD TESTING
REFERAL FOR MAMMOGRAMS
Geeting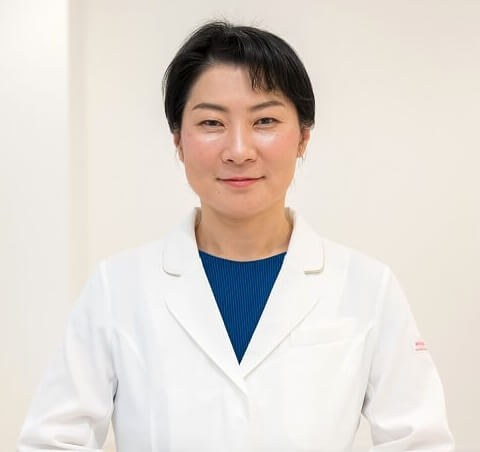 My goal is to support all women to live healthy and happy lives.
I am pleased to announce that I have opened my own practice in Tennoji, Osaka, Japan.
As a gynaecologist and obstetrician working in major hospitals for almost 20 years, I've worked closely with women to share their concerns and work together to resolve health issues across all aspects of obstetrics and gynecology.
Women have their own unique health challenges depending on their age and environment, and sometimes they can feel deeply troubled and anxious, unable to talk to anyone about their concerns.
Most things can be resolved so please don't hesitate to contact us, no matter how trivial they may seem. We also value our close working relationships with local clinics and hospitals, and we will do our best to help you receive the best medical care and support throughout your time with us.
Our motto is to provide friendly, safe, and courteous medical care, and we will do our best to support all women so that they can continue to live healthy and happy lives. The team at Tennoji Chihiro Women's Clinic will do our best to make you feel satisfied with our services.
My thoughts on the logo
This logo was created by my favorite artist, Anna Emilia. Anna Emilia's drawings are so cute and gentle that I fell in love with them at first sight and asked her to create it for me. My wish came true and the logo for my clinic was completed. I am very grateful for Anna Emilia.
The logo is based on Chihiro's C and depicts the life stages of a woman: childhood, adolescence, sexual maturity, menopause, and old age, with my favorite flower, Marguerite Daisies.
Marguerite language is trust.
As depicted in this logo, I would like to aim to be a gentle clinic that all women can trust.
I would like to thank Anna Emilia for creating the logo that is ideal for me. Thank you very much.
Hiromi Ugaki
Clinic Director
Tennoji Chihiro Women's Clinic
Hours
| | Mon | Tue | Wed | Thu | Fri | Sat | Sun |
| --- | --- | --- | --- | --- | --- | --- | --- |
| 9:30〜9:45 | ● | ● | ● | ― | ● | ● | ― |
| 9:45〜12:30 | ● | ● | ● | ― | ● | ● | ― |
| 14:00~17:15 | ● | ● | ● | ― | ● | ▲ | ― |
▲:PM14:00~16:00
●…Reservation only
●…Reservation only

Closed days

:Thu

・Sun・National Holiday




Dear patients: Although our clinic operates on a reservation system, online reservations are only available in Japanese, so if you have difficulty making a reservation, please come directly to our clinic without making a reservation.

Tourists are required to present their passports. Please bring it with you.
Access
〒543-0063 4-16 Chausuyama-cho Tennoji-ku, Osaka